We all have a different story with a wide range of needs that mold the directions we take and the decisions we make. Many women and families appreciate the added emotional and informational support from conception-postpartum that a doula can offer. As a Birth Doula I am blessed to be a witness to an amazing transition for new parents and their families. I am here to provide continuous labor support for women and the rest of their support team as soon as we decide to work together. As your doula I am on-call for you 24 hours a day to provide evidence-based information and physical support to "Meet Your Needs!" I support women and ALL their choices. This is your time, I'm there with you. All birth doula packages include 2 prenatal meetups, continuous labor support, initial assistance with first feeding, a postpartum meetup within the first few weeks and unlimited text/email support from contract signing until 2 weeks postpartum. 
Hands-on assistance for you and your partner or support team with physical comfort measures during labor. I am there to remind you what you already know, squeeze your hips during every contraction or be there to hold your hand through it all.
Providing moms and moms-to-be with evidence based information is one of my favorite parts of my job as a doula. There is always more to learn and new resources to connect with. Let me be your bridge to the team and resources you are looking for.
Pregnancy, labor, birth, baby...into the known and unknown. I am there with you and your family any way the wind blows. This is a time of change and growth and I will have your back through all your choices and challenges.
Why hire birth doula in Asheville?
*You are interested in having continuous labor support, including early labor. I will be on-call 24 hours a day starting when we sign our contract.
*You would like another set of hands to back up your support partner and assist with physical comfort measures during pregnancy, labor and birth, I will be there for you.
*You would like access to unlimited email and text support leading up to your labor and birth and up to 2 weeks postpartum.
*You are planning a VBAC, vaginal birth, cesarean birth,  birth of multiples, have had any pregnancy complications or concerns, are having a boy (or a girl) or have no idea what your plan is.
*You are planning to labor and birth at the WNC Birth Center, one of our local hospitals, or at your home? 
Meet Your Needs! Add Professional Labor Support To Your Team.
***I accept major credit/debit cards, checks and cash for payments. I believe everyone that wants a doula should have one. I arrange generous payment plans and will work with you to Meet Your Needs.***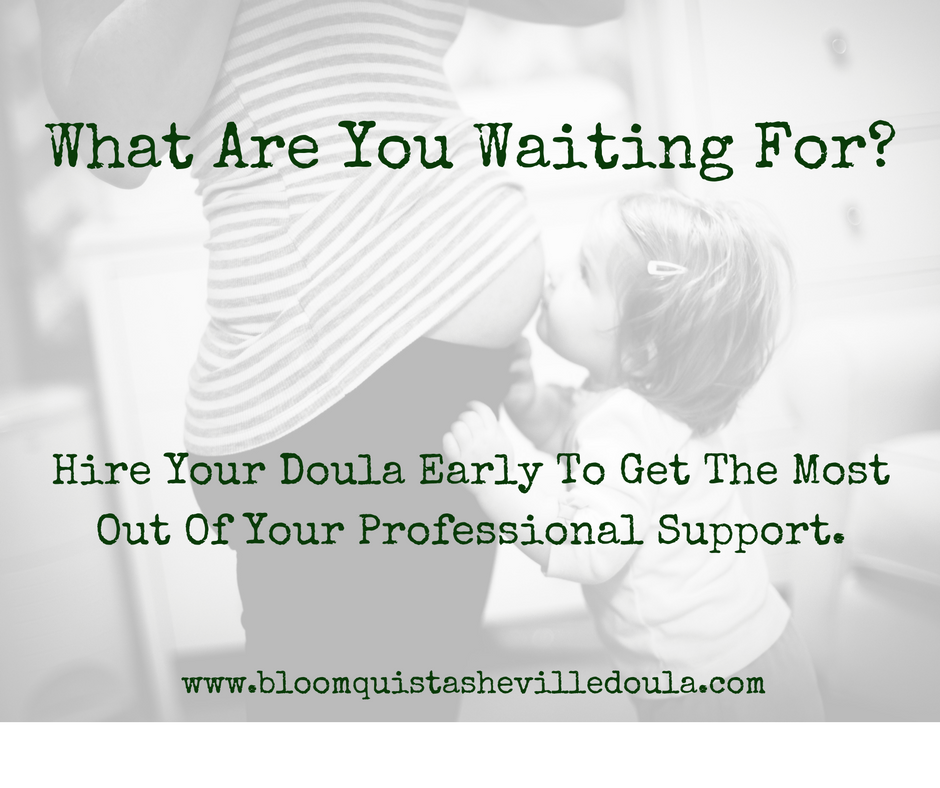 Reserve Your Birth Month And/Or Postpartum Time